Free Interpretation Support for T.O.V.A. Providers
Interpretation Support is designed to help clinicians and researchers understand the T.O.V.A. report. Please send your Interpretation Support request through your T.O.V.A. software. It provides us with a full picture of the patient's performance on the T.O.V.A. test. Reports sent through the T.O.V.A. software come to us de-identified which protects patient health information. Once we receive and review your report we will contact you to discuss the results.
Here's how to send an Interpretation Support Request:
2. Click the 
 Support button.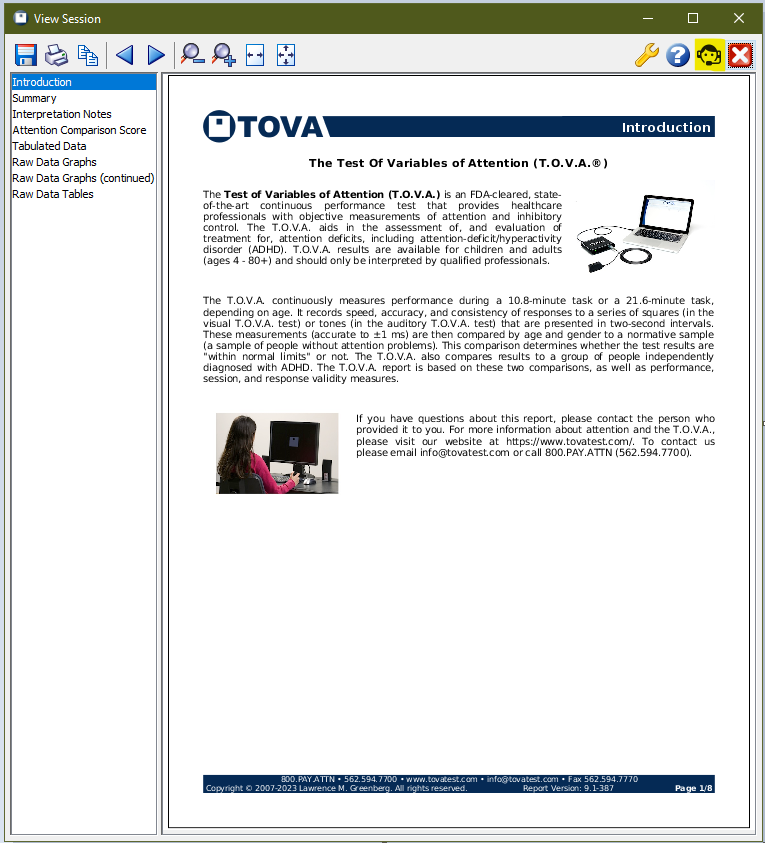 How can we help you today?
Our team of experts are available to answer any of your T.O.V.A. questions.