Read these system requirements carefully.
Please
contact us
 if you have any questions.
The T.O.V.A. 9.1 requires a computer that has:
Intel or AMD x86-64 processor running at 1 GHz or better
2 GB of RAM memory
2 GB hard drive space free
USB Type A port (or Type C with an adapter)
10″ or larger display that supports 1024 x 768 resolution or greater
Windows 7, 8, 10, or 11 (11 SE is not supported.)

NOTE: 

Windows in "S mode" must be switched to run the T.O.V.A.

Any Mac running Mac OS X 10.8.5 or newer

NOTE: 

macOS 10.15 (Catalina) or newer may need extra steps during installation.

Always plug into a power outlet during testing.
 The T.O.V.A. is NOT currently compatible with ChromeBooks, iPads, or Android devices.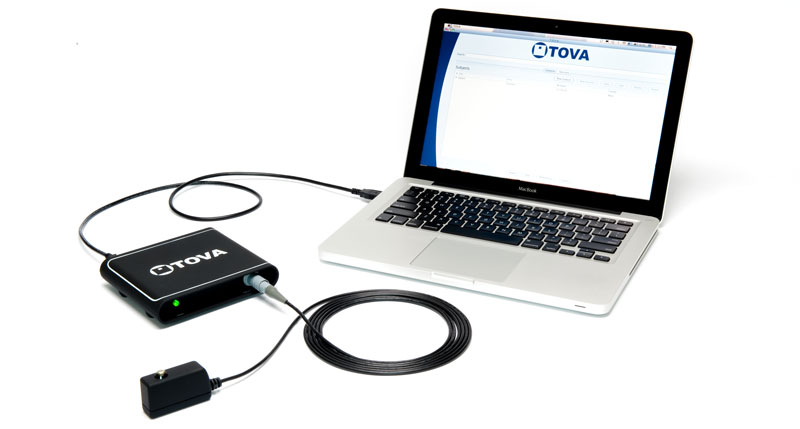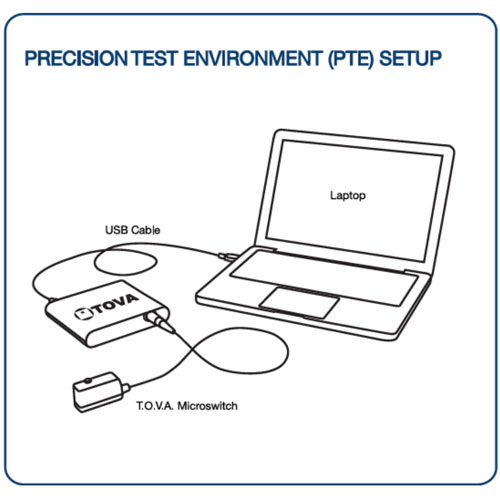 Precision Test Environment (PTE) Setup Requirements
NOTE: 2018 Macs, 2020 PCs, and newer will probably not work with the current T.O.V.A. PTE.
Please see 
our Compatibility page 
for specifics.
Contact us
to be notified when we release an update.
The PTE setup is simpler, without external monitor or speakers.
Testing requires rebooting your computer.
Some computers may need a T.O.V.A. boot CD or flash drive.
Some wireless keyboards or mice may not be supported.
External Audio/Video (EAV) Setup Requirements
The EAV setup allows testing without rebooting your computer.
Requires an external VGA monitor, as on a desktop computer

Must natively support standard VGA resolutions

Requires external speakers with a standard 3.5 mm stereo plug for the auditory T.O.V.A. test
A VGA adapter (not included) may be required. See the EAV page for details.
Disable Sleep/Standby mode to avoid test failure.
Unlock the power of the T.O.V.A.
in your practice